The program has been running for over a month "Work"where you can apply for a grant to set up your own business.
A total of 748 applications for state grants have already been approved in Ukraine. 172.5 million hryvnias will be transferred to them, as reported in the "MB" publication.
For data "savings bank", in Bukovini, 131 people submitted applications for robots, programs. Among them, all stages of verification passed 89 applications worth 20.6 million hryvnias.
Among the candidates, 68% have a positive commercial reputation, 32% a negative reputation.
84% of applicants spend the amount of the grant on the purchase of equipment, 15% on the purchase of raw materials and materials, 1% on the rental of equipment.
Among them 58% – OFAP, 32% – natural persons and 10% legal persons.
Another direction in terms of the number of applicants is support for processing companies. Residents of Bucovinci submitted 15 grant applications in this area. Among them, 11 requests were satisfied.
With the help of the funds received, the Bucovinians are modernizing their own enterprises for the production of finished products.
In addition, three applications came from agrarians for subsidies for the development of greenhouse agriculture and horticulture. Two of them are satisfied.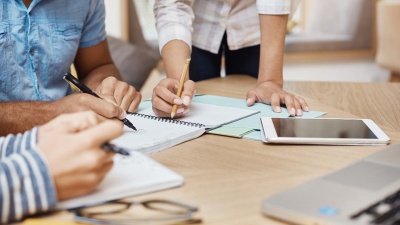 "In the early days, people applied in droves"
Nataliya Gerzhetska, deputy head of the Chernivtsi regional administration branch, told about the process of verifying the application at the first stage in Oschadbanku. "savings bank".
– During the verification, many aspects are taken into account: the positive reputation of the client, his credit history, the presence of a tax debt before the state, executive proceedings, court decisions and other factors that affect the customer's business reputation. Є part of the applications that are already at the first stage vidsivayutsya. After all, a client is not eligible for a subsidy if, for example, he has outstanding loans with banks," says Nataliya Gerzhetska.
Nataliya GAVRADA, head of the information robot sector of the Chernivtsi Regional Center for Employment, explains the procedure for checking the business plan and obtaining a grant for the establishment of your company.
– First, the app is verified "savings bank". There, they visualize the project and give an opinion. If it is positive, the request will be forwarded to us. We review a business plan. If you don't have it, or if you miscalculated taxes and fees, we even invite someone for an interview. If the plan is more or less okay, it's just calculations, then we'll have a conversation. My main focus during the interview is on the business plan. After examination, we transfer this application to the National Center for Employment. They will review the recommended applications and make a final decision. If the request is approved, the persons "Shares" there is a message about it. After that, she should turn to "savings bank" sign a contract with them, – says Natalia Gavrada.
He says the highest number of applications were submitted in the early days when the program started operating.
– We receive a large number of requests. The first wave was the most massive. People were afraid that the funds would run out and they wouldn't have time to get a grant. They have already created two commissions for me, because one of them physically did not have time to conduct so many interviews. During the first wave, from July 1 to 10, there were nearly a hundred requests. 54 people invited me to the first interview. About half of this number were recommended to the National Center for Employment. They only affected 16 people. In the next wave, from July 11 to 24, fewer people were guessed – only 6. After all, a lot more clarifications came to us about how we should evaluate the applications, – says the envious woman from the sector information robots from the Chernivtsi regional center employment.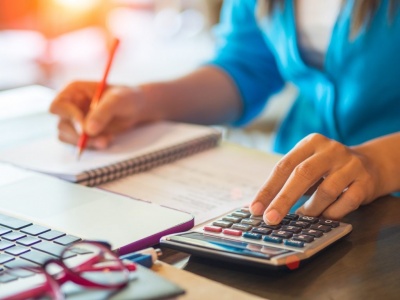 "I calculated the most errors"
Many applications are rejected due to calculation errors. After all, people who start their business only understand this at the end.
– There were a lot of powerful business projects. But some small errors in my calculations. People, especially those who don't have an accountant and are only considering starting their own business, make mistakes when calculating salaries, taxes, and fees. Most of those recommended to me are people who want to grow their own business. For example, a man who grows mushrooms. He already has a camera, but he wants to buy 3 more. They also gave me a business plan for the creation of a new chair production line in Chernivtsi. They started making wooden toys. The entrepreneur already has a carpentry production. And there are possibilities to make a cord toy. There are many business plans for creating bakeries, cafes, pizzerias, craft beer pubs, and other catering establishments. But many people make mistakes in their calculations, and the spirit of the project is quite strict – says Nataliya Gavrada.
A subsidy is granted for the purchase of equipment and raw materials. Yet people sign up there and repair the premises, huge sums of rent and advertising services, says Ms Nataliya.
– Bukovinci wants to expand his business or start a new one. People are ready to invest their money in it.
On Wednesday August 17, the Council of Ministers introduced changes to the procedure for receiving micro-grants.
Now there was an opportunity to update the business plan and review it. In addition, the list of purposes for using the grant has been expanded. Money can also be spent on advertising and marketing services (no more than 10% of the grant), rent of non-residential premises (no more than 25%), equipment returned (no more than 10% ).
Advice on obtaining micro-grants is held daily from 9:00 a.m. to 5:00 p.m., Monday to Friday, on the Telegram channels of the online support of the Chernivtsi Regional Center for Employment or by telephone number: 52- 32-50.
Read the news "Mo" on Facebook | Telegram | vibe | instagram
Yesterday, 7:55 p.m.

0


441
.