KANSAS CITY, Mo. – Pharmacy benefit managers have become a thorn in the side of the pharmaceutical and insurance industries in recent years, and just months after the Federal Trade Commission announced it would investigate PBM's illegal practices, the president of the FTC, Lina Khan, is looking to turn the heat up even more.
Khan spoke with National Community Pharmacists Association CEO Douglas Hoey Monday morning at the NCPA's annual convention, with a fireside chat in the heart of the Midwest.
Responding to a question about whether the FTC was considering unfair methods of antitrust rule-making with respect to the specific acts and practices of PBMs, Khan pointed out that the commission is reviewing all of its tools, whether 'a law enforcement action or even a market-wide action. rule, if certain practices are widespread enough.
"We're sort of looking at intermediaries at all levels to try to figure out, how could we make sure these markets really serve people and not just the narrow self-interests of gatekeepers?" Khan said to applause from the audience.
The federal commission – made up of five commissioners – officially announced the launch of a 6(b) study of industry intermediaries in June, examining the practices of some of these companies and their effects on drug prices. The study was authorized by a 5-0 vote, after a previous effort to launch a study failed 2-2.
The FTC said at the time that it would need the six largest PBMs — CVS Caremark, Express Scripts, OptumRx, Humana, Prime Therapeutics and MedImpact Healthcare Systems — to produce information and records.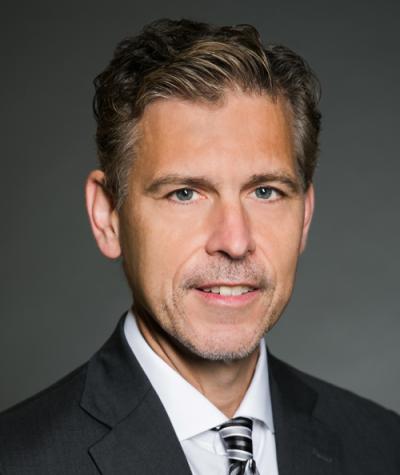 Douglas Hoey
In response to a question about the existence of laws prohibiting certain anti-competitive behavior allegedly committed by PBMs, Khan answered in the affirmative, noting two laws passed decades ago that have not been used in recent memory by the Commission. However, these laws were passed before a change in philosophy in terms of what defines antitrust.
According to Khan, the original idea behind antitrust laws was to promote fair competition and decentralize power. But then it changed in the 1980s to focus "much more on a narrow conception of efficiency," the chairman noted – allowing for mergers and corporate consolidation.
"And I think we are now at a point where we realize that this has had real consequences, and that there are all kinds of sectors of our economy that are no longer competitive. And that results in higher prices, lower wages, lower business start-up rates and lower innovation rates. And so we are in a moment of reassessment," Khan said, adding:
There are areas where we still have legal tools that we should be able to activate, and that's something we're doing at the FTC. So Congress gave the FTC what's called Section Five – Unfair Competition Authority Practices, which is an authority the FTC hasn't really used in decades. And so, we have work in progress to reactivate that, to start looking at how we can use this tool. There is also the Robinson-Patman Act, which was passed in the 1930s against the backdrop of the rise of large chain stores. So you have A&P and all kinds of other big retail chains that emerged that in many ways provided better service. But in other ways, they were really using their size to squeeze in with smaller wholesalers and get discounts and other kinds of perks lawmakers have identified as unfair. And so they passed the Robinson-Patman law to say what size actually confers legitimate efficiencies or legitimate benefits is fine. But what we want to prohibit are the cases where the size is able to make its way to obtain certain advantages or benefits.
The Robinson-Patman Act of 1936 became a mainstay of the FTC throughout the 1950s and 1960s, and also went unenforced for decades. Khan noted that the agency is looking at how it can be applied to commercial bribery today and considering how the law may interact with some of PBM's reimbursement practices.
This announcement of the study had taken months, with bipartisan efforts to clamp down on PBMs — Republican senses Chuck Grassley (IA) and Mike Braun (IN), alongside Democratic Sen. Ron Wyden (OR) had asked Khan to d Investigate PBM earlier this year after the Senate named Biden-appointed chairman Alvaro Bedoya as the deciding vote on a previously split 2-2 Federal Trade Commission.
Turning briefly to mergers and acquisitions, Khan noted that the FTC is considering overhauling merger guidelines — and as pharma companies are eager to innovate M&A in this economy, they may need to rethink their game plan. .
Said the commissioner:
One of the projects we have going on with the Department of Justice is the revision of what are called the merger guidelines. So it's sort of our basic application manual that's used to identify what types of mergers and what types of agreements are legal — and what types are illegal. One of the key elements of this review is to take a fresh look at how we approach vertical mergers in particular, because I think there have been all kinds of cases where authorities have allowed agreements and then realized that many of the promised benefits or efficiencies did not actually materialize. And instead, what you started to see were certain types of barriers to entry that actually made the market less competitive and softer for most market participants. So that's something we're looking at very, very closely because we know it's a big issue in this industry.